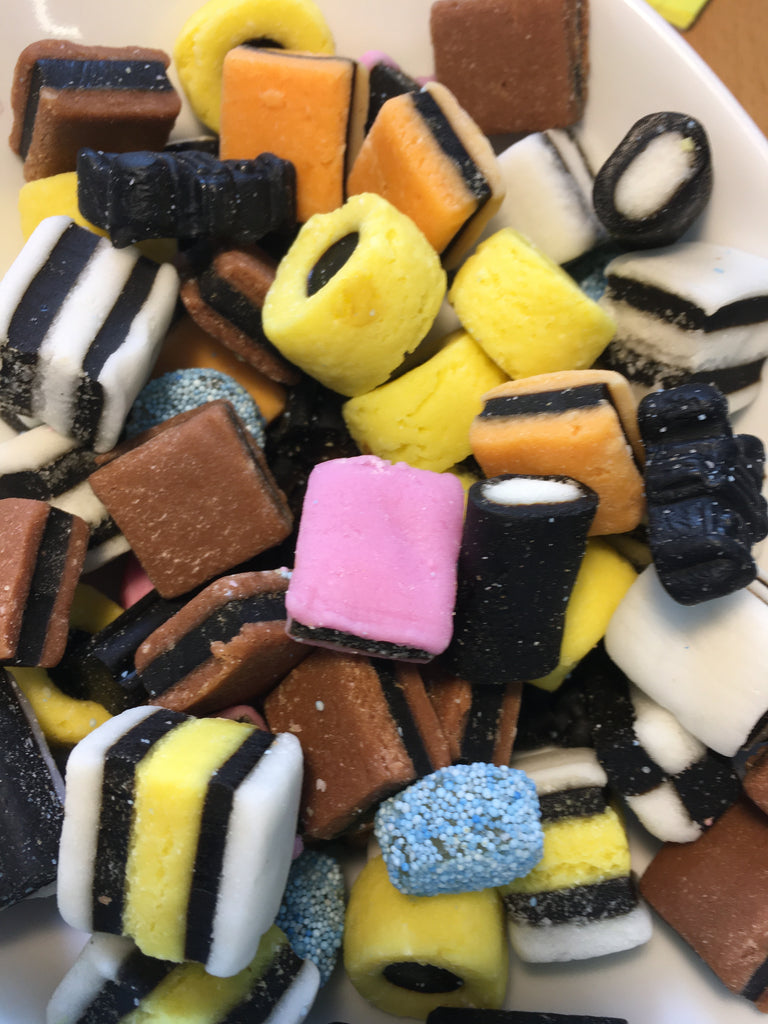 Bassetts Licorice All Sorts
An all time, all ages special treat
Delicious Licorice All Sorts - a trip back  in time. Made in England, the old fashioned way.  You won't be disappointed.
Bassett's Licorice Allsorts were created by accident in 1899, when Charlie Thompson, a salesman for Bassett's was discussing an order with a customer.  Suddenly his tray of samples was accidentally knocked over, scattering the  brightly coloured sweets everywhere.  The mixed-up confectionery looked so appealing that an order was placed there and then.  Bassett's licorice Allsorts was born.   
 165g and 290g mixed pack,  

INGREDIENTS: Sugar, molasses, glucose syrup,(contains SULPHITE) WHEATFLOUR, coconut grated, starch, gelatine, colouring agent [caramel, beet red, curcumin, vegetable carbon, bell pepper extract, anthocyanins, lutein] skimmed cocoa powder licorice extract, flavouring, coconut, sunflower oil, caramelised sugar syrup, glazing agent [carnauba wax], concentrated black berry juice, concentrated vegetable extract [spirulina].
---
Share this Product
---
More from this collection