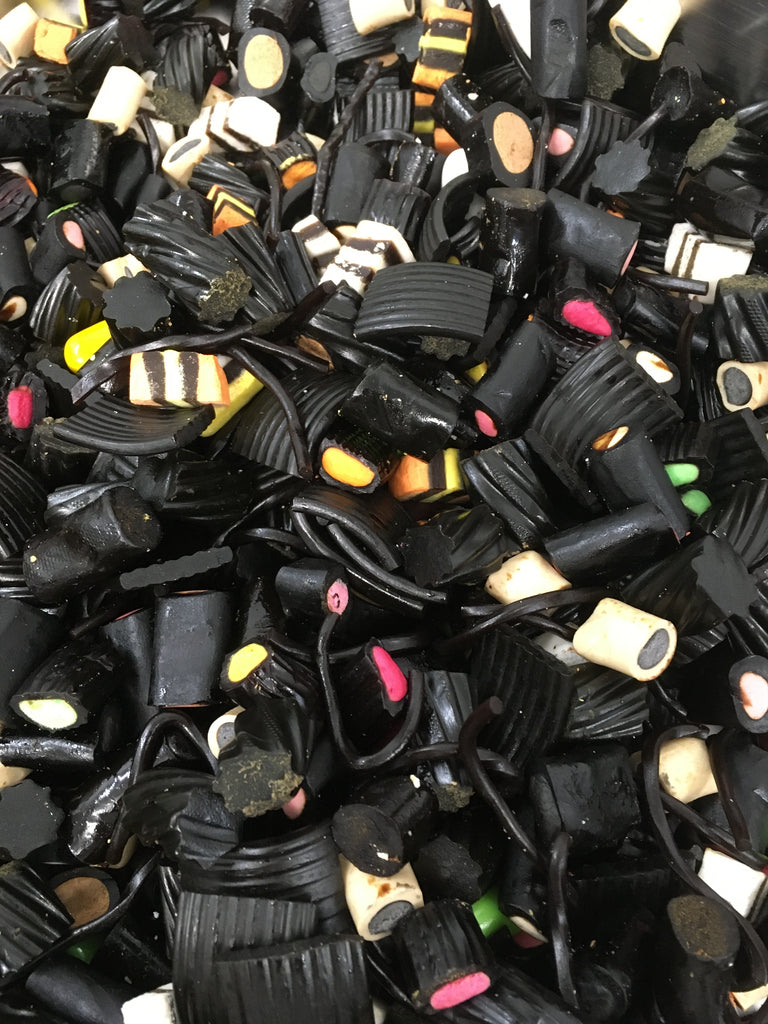 Black Licorice Combo
 Delightful  mix of black licorice in varying degrees of hardness from soft, medium and hard, combined with a selection of coloured and candy licorices.
Lovingly packed in a 150g for $6 pack or our Jumbo Pack containing 400g for $15 
Actual contents of packs may vary from photo dependent on availability of various products at the time of mixing and packing. Also in the mix are licorice sweets such as All Sorts, Aniseed Sparkles, English Comfits, assorted choc coated bullets, Dutch candy bullets, choc pieces and other sweeties to titillate the taste buds of the entire family. 
---
Share this Product
---
More from this collection